Yo,
If you're struggling to create a product that knocks the socks off your customer then here's a 9 step system to creating a great training.
Step 1:
Product Introduction
Please don't be one of those product creators that open up their product talking about themselves. The truth is, your customers don't care about you. They care about the results that you can help them to get.
You want to start your product reminding them of the main promise or benefit of your product.
If your product teaches your customer how to lose weight quickly while eating nothing but pizza then you could open with something like:
"10 days after you finish this course you'll be 10 pounds lighter than you are today.

Don't believe me?

Go ahead and go weigh yourself right now… I'll wait….

Now write down today's weight and put it somewhere safe.

Put a reminder on your calendar for 10 days from today to weigh yourself again.

If you follow the step-by-step instructions in this course (and eat nothing but pizza and chicken wings) your weight in 10 days will be at least 10 pounds less than today's weight!"
A ridiculous example? Sure! But notice it reminds the customer right away what they have to gain by going through the product (and taking action).
By opening up with the big promise you remind people of why they purchased in the first place and you get them excited to continue going through your course (and if they don't go through your course they won't get results from it).
After your opening you'll want to continue to elaborate on your product a bit… Why did you create the product? Who did you create it for, etc.?
Step 2:
The Elevator Pitch
After your introduction you'll want to give them your "elevator pitch". This is a quick overview of your product where you tell them what you're going to be teaching in just a couple of sentences.
Imagine you're at a hotel and you're riding down an elevator with someone from the 20th floor. Your elevator pitch should give them a great overview of what your product is about before the elevator dings and the door opens at the lobby.
Step 3:
Why Is It Important They Learn It?
Next you'll want to explain WHY it's important that your customer learns what you're going to be teaching them.
This is one of those areas that is vitally important to a certain segment of your customers (that have a certain learning style) and without it, they may not get much (if any) value out of your product.
They need to know WHY it's important that they learn something before the material resonates with them and they can actually learn it.
You'll want to dig deep into the benefits your customer gains after using your product. How will their life be better? Use human motivators whenever possible.
Step 4:
The Concept
Next you'll cover the overall concept of your product. What is the history of your product? How did it come about? What are the principals behind it?
Step 5:
Step By Step
This is the meat of your product. This is where you break down step-by-step exactly what your customer needs to do in order to achieve the results promised by your product.
If you can give them specific action steps to take at each step that will help those that learn by "doing" get better results.
Step 6:
Avoiding Pitfalls
In step 6 you'll be talking about the areas where your customer might run into obstacles when implementing the steps you teach in your product. Talk about the challenges they might face and how to overcome the challenges.
Step 7:
Mastery
In this section you'll give some steps (and actual exercises if possible) to help your customer internalize the skills they learn in your product.
Giving them things to do to practice the skill can be the difference between them just getting okay results and them becoming a master.
Step 8:
Outcome Reminder
As you reach the end of your product you'll want to remind your customer again of what is at stake for them. Remind them of the results they can get (the big promise) if they follow through and take action on what they learned from your product.
Step 9:
What To Do Next
At the end of your product you should have a specific action step for your customer to take.
What can they do RIGHT NOW to put themselves on the path to getting results with your product?
Now, how much would it be worth to your business to your have you own, unique, high quality, profitable product (or line of products) out there making sales for you 24 hours per day?
Honestly… Think about it.
I'm talking about GREAT products that you'll be proud of. Products that your customers will love and actually get results from.
Do you think having your own product line would make a difference in your business?
What if there was a proven system you could follow to create these high quality products quickly?
A better way than what you just learned.
A way to create it in 4 hours or less.
I've brought back a Word Of Matt exclusive called The Mindacity Formula.
Within The Mindacity Method's main PDF guide plus multi-part companion videos you'll discover the secrets that will give you the ability to…
Create Profitable, High Quality Products At Will (In As Little As 4 Hours Once You Get The Hang Of It)…
…Products That You Can Sell Over And Over Again
…Products That Will Be Real Assets For Your Business For Years To Come
…And Products That Your Customers Will Love And Thank You For
Simply put, this course will allow you to finally be able to create your own winning products!
No matter if…
You've never created a product before.
You don't have any product ideas (or even a niche).
You just don't know where to start.
Or if…
You've tried creating a product before but never finished it (maybe it's sitting half-done on your hard drive right now).
You have a completed a product but it took you months and months (or even longer) and in the end it wasn't as well received as you'd hoped.
Or maybe it's FEAR…
Fear that your product won't be good enough.
Fear that you're not enough of an expert to have your own product.
Look… It doesn't matter what your reason is for not already having your own line of successful products or programs out there getting orders and making you money. After you complete this course you'll be ready to start building those assets in your business right away.
I know you're probably still skeptical, but think about this – if you pass on this and keep doing the same things you have been doing – you'll only succeed in getting the same results. You'll have the same number of products in 6 months that you have today.
That's why I want to let you try out my proven product creation system – completely and totally risk-free! (I'll tell you about my unique guarantee in a moment.)
Here's Just Some Of The Awesome Things You'll Discover…
How to zero in on profitable product ideas in minutes.
How to AVOID the big mistake nearly everyone makes that results in their products taking A LOT longer to create, yet being LESS EFFECTIVE for their customers.
How to effortlessly outline your product so that it hits all 4 main learning styles (and gets results for your customers)
A list of powerful no-cost tools to assist with creating your products! No need for super expensive or fancy software!
Let's say you're just starting out, and you don't even have a niche yet. I'll tell you the ONLY three niches you should even consider as well as the one I recommend you pick.
How to decide what format to create your product in. I'll show you the format I use to create most of my products in around 3 hours.
How to get dozens of other people to do your product research for you in just a matter of minutes without spending one red cent!
A complete, no holds barred, step-by-step guide at presenting the content in your product so it flows for your customer and is easy for you to create without having to stop and think what to do next. I'll show you what to do, how to do it, and when to do it.
Look, there's no need to reinvent the wheel. Everything is ready for you, completely turn-keyed, and all laid-out for you step-by- step. Just follow the system and you WILL be able to create your own high quality products fast!
"Are You Ready To Learn
How To Create Your Own Profitable Products Fast

(In As Little as 4 Hours)?"

Here's how it works. You can get full access to this course right now for a special price of just $29.95.

Yes, that is a single, one time payment! If you sell just 2 copies of your first product for $27 you're already in profit!

You'll get instant access to everything (the main PDF and over an hour of companion videos).

You can go through it right away and start planning out your first product (using the proven formula in the course) in just a couple of hours.
Why You Risk Absolutely Nothing
I'm so positive this will work for you that I'm willing to make the following guarantee…
If after going through this training and implementing the step by step program and you're still unable to create a great product. I'll personally jump on the phone with you and help you develop one free of charge.
But That's Not All
Look. I really want you to get your hands on The Mindacity Formula because I know it will change your business. The easiest way I know to get you to go ahead with a yes decision today is by making the value of what I give far greater than the investment I ask. So what I've done is take the time to create a bonus that's guaranteed to keep you focused.
By securing your download for The Mindacity Formula, you'll also get access to our private Slack Channel Mastermind free of charge.
This Mastermind was designed to help keep people who buy my products or a program I promote a safe space on the internet to gain feedback, get help, and remain focused on the task at hand.
This is easily worth a couple of hundred bucks a month on it's own, and you get it absolutely free. All you have to do to get started is hit the button below: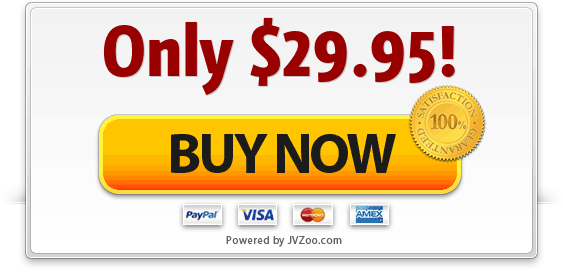 Comments
comments